Happy Monday all! Today I'm sharing the Five survey started by one of my favorite bloggers! Make sure to check out Julie at Peanut Butter Fingers for lots of health inspiration and adorable photos of baby Chase! Let's get started!!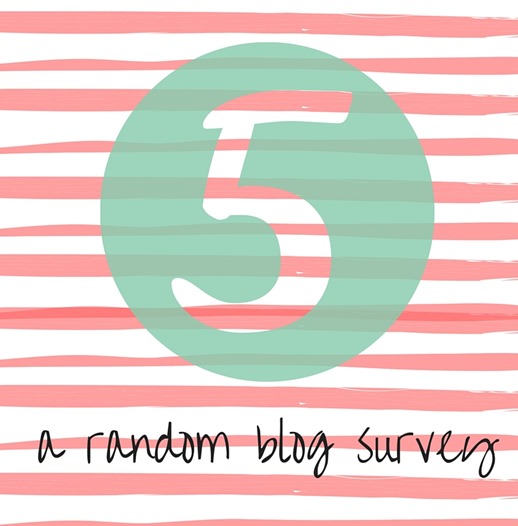 Five: A Random Blog Survey
Five Places I'm Dying to Visit
Italy, All of Italy.
Iceland to see the Northern Lights
Disney!!
The Lizzie Borden House
Amsterdam

Five Foods I Eat Every Day
Coffee, yes its a food because it is essential to my health
Broccoli
Cheese
Eggs
Crunchy peanut butter
Five Talents I Wish I Had
Dancing
Calligraphy
Playing guitar
Hair Styling
Five Healthy Food Bloggers I Wish Would Cook For Me Every Day
Courtney at Sweet Tooth Sweet Life
Liv at Healthy Liv
Lisa at Wine and Glue 
Tina at Carrots N Cake
Taralynn at Simply Taralynn
Five Songs I Listen To On Repeat
Photograph by Ed Sheeran
Nine in the Afternoon by Panic! At The Disco
Breathless by Better than Ezra
Hunger by Ross Copperman
To The Top by Twin Shadow
Five Beauty Products I Use Every Day
Benefit's They're Real Mascara
Simple Makeup Remover Wipes
Chapstick
Five Books On My Current Reading List
All The Light We Cannot See by Anthony Doerr
Bad Feminist by Roxane Gay
Alexander Hamilton by Ron Chernow
Miss Emily by Nuala O'Connor
Go Set a Watchman by Harper Lee
Check out my goodreads account for even more books on my To Read list!
Thanks for hanging with me today! See you soon xo